The Ultimate in Product Protection
Since 1975, Star Case has provided expertly designed, custom fitted, reusable shipping containers for the safe transport of all types of fragile items being moved by truck, train, ship, or jet airliner. Get your stuff to its destination, safe and sound - put it in a Star Case!
The Ultimate in
Product Protection Since 1975
The leader in reusable electronics, fragile device packaging, and more!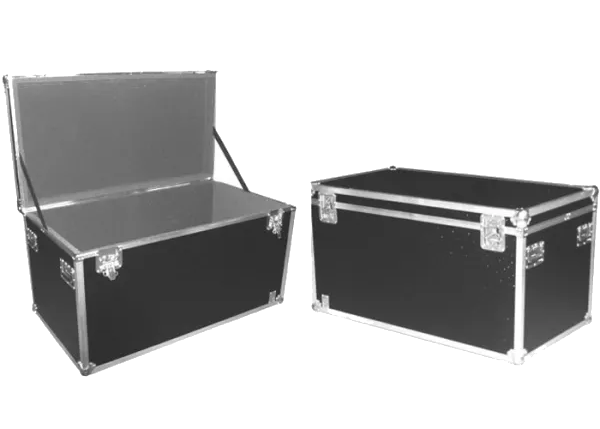 specializing in the design of custom flight cases
Star Case is a manufacturing business in Munster, Indiana specializing in the development of flight and rack cases, rack frames, and other similar accessories. We aim to provide high-quality packaging that will ensure your products' security from damage during transit.
Since the founding of our company in 1975, we have been a leader in the ever-expanding industry of reusable electronics and fragile device packaging. Each and every product we put out guarantees customer satisfaction and product protection.
We strive to maintain a set standard for our manufacturing process in order to provide you with products that are high-quality and able to protect your valuable equipment. That's why the primary materials we use are fiberglass, ACX-grade plywood or high-density polyethylene, aluminum, steel, and interior foam materials.
All the containers we manufacture are compliant with the Air Transport Association of America, ATA for short, Specification 300, Category 1 parameters. In addition to this, random containers in our catalog have recently passed all ASTM procedures called out on this specification. Our products have also passed environmental test methods outlined in the MIL-STD and the DFPA (Defense Fire Protection Association) testing for fire retardancy.
Our products are of the highest-quality, ensuring you the best protection you can get for your electronics and other devices. Start shopping with us today.